New releases
B.Right Name For Myself
Welcome to the official page of MITSMG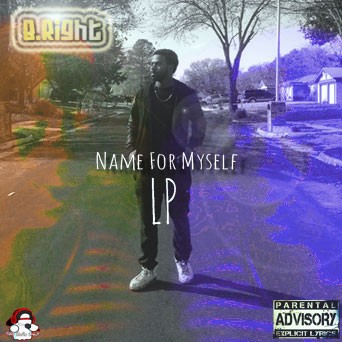 Wogan Woodard III, better known simply as B. Right, is on mission to change today's rap game as we know it. You won't find him trying to sound like every other rapper currently in the industry. There's already too many imitators. B. Right takes pride in being the ultimate innovator.
"This is my time. I've worked very hard on my latest project. I've overcome obstacles to get to the point where I am now and even when they tried to bring me down I still rose above. Now here I am," stated B. Right.
B. Right takes listeners on a journey to how he rose above adversity, hardships and obstacles. At almost 24, he's proving nothing will get in the way of his dreams as a being labeled a true, authentic artist.
"I've been rapping professionally for five years. I started at 18. I'm 23 now. With the album, I take it back way to the beginning. I'm reflecting on how far I've come and where I'm going," stated B. Right.B. Right describes his latest project, scheduled for a July 31st release, as true southern hip hop combined with a universal sound. No matter where you come from or who you are, music lovers will appreciate his latest masterpiece. "It doesn't matter what background you come from or even if you don't speak the same language as me, they'll appreciate my sound," stated B. Right.
Influenced by J. Cole, Kid Cudi and T.I.—B. Right is a versatile artist who comes over his lyrical beats with clever melodies and harmonies.
"I have clever melodies, and I think that comes from me growing up in the church. I used to sing in the choir," stated B. Right. "For this latest project I put my soul into it. Back around 2010 and 2011, I struggled to get people to listen to my music. But over the last year or so, that's changed. People are really excited for my latest project."